30 Jahre Plan International Deutschland & UN-Kinderrechtskonvention
von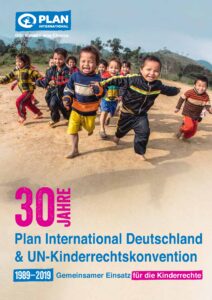 Anlässlich des 30-jährigen Bestehens von Plan International Deutschland, sowie der UN-Kinderrechtskonvention, gibt es eine Festschrift und sogar einen eigenen Video-Song mit dem Titel "The Best Of Me" (facebook).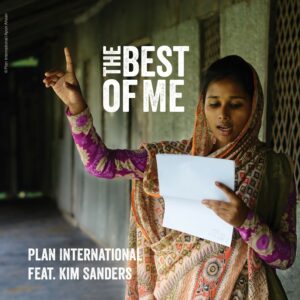 Festschrift "30 Jahre Plan International" (pdf)
Materialbestellung: Festschrift "30 Jahre Plan International"
Die Audio-Datei können Sie über Rechtsklick im sich öffnenden Player speichern.
Materialbestellung: Video "The Best of Me (mp4)
Das Video zum Song stellen wir den Aktionsgruppen über dropbox zur Verfügung. Dazu geben Sie bitte im gewohnten Bestellvorgang Ihre E-Mail Adresse an, womit Sie dann Zugang zum download erhalten.
Materialbestellung: Armbänder "30 Jahre Plan International"
Auch die Aktionsgruppen waren an den Festlichkeiten beteiligt und ihr langjähriges und wertvolles Engagement wurde mit einem Preis gewürdigt. Über ihre Erlebnisse berichtete die AG Köln bereits in diesem Blogbeitrag.